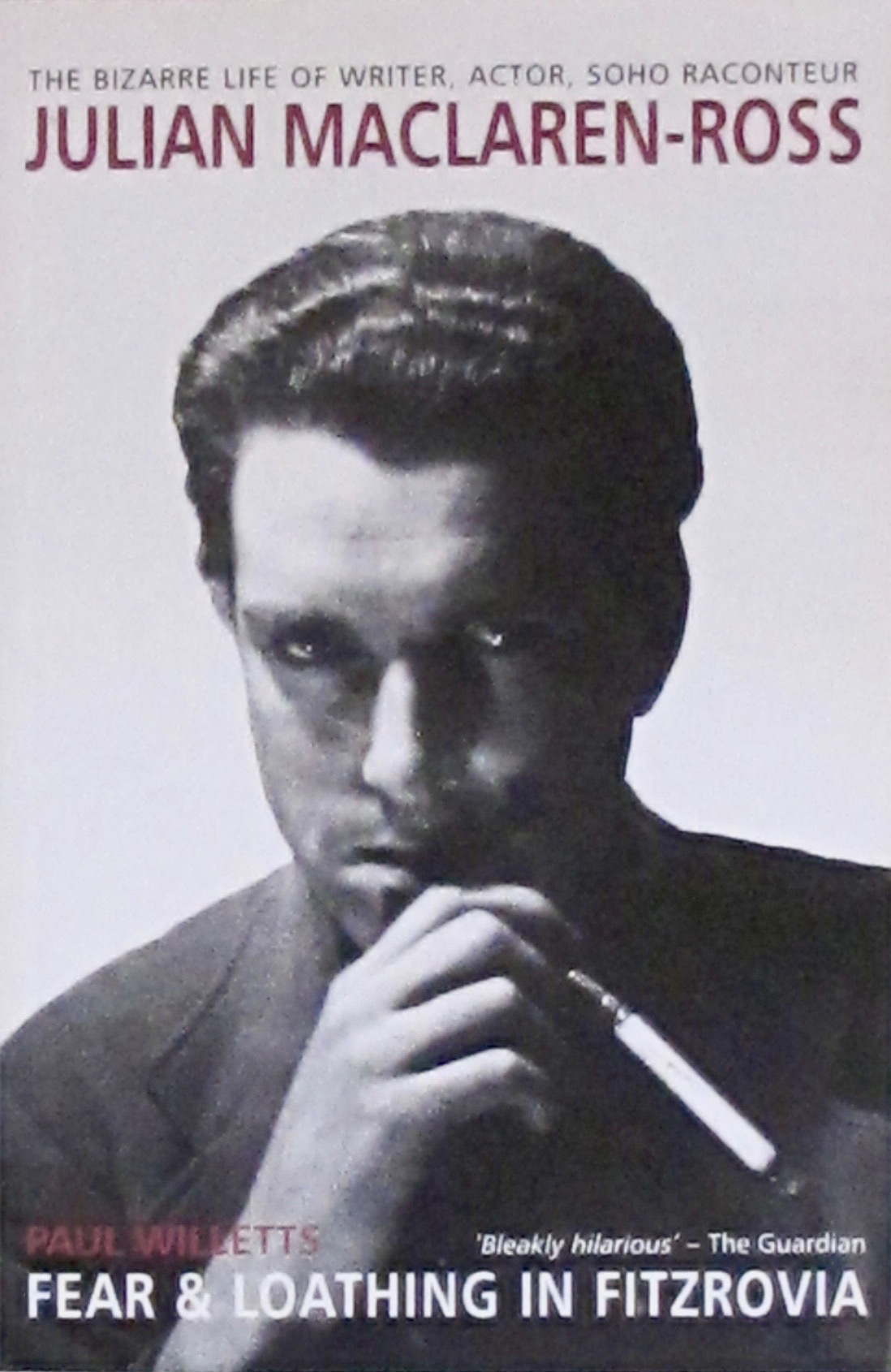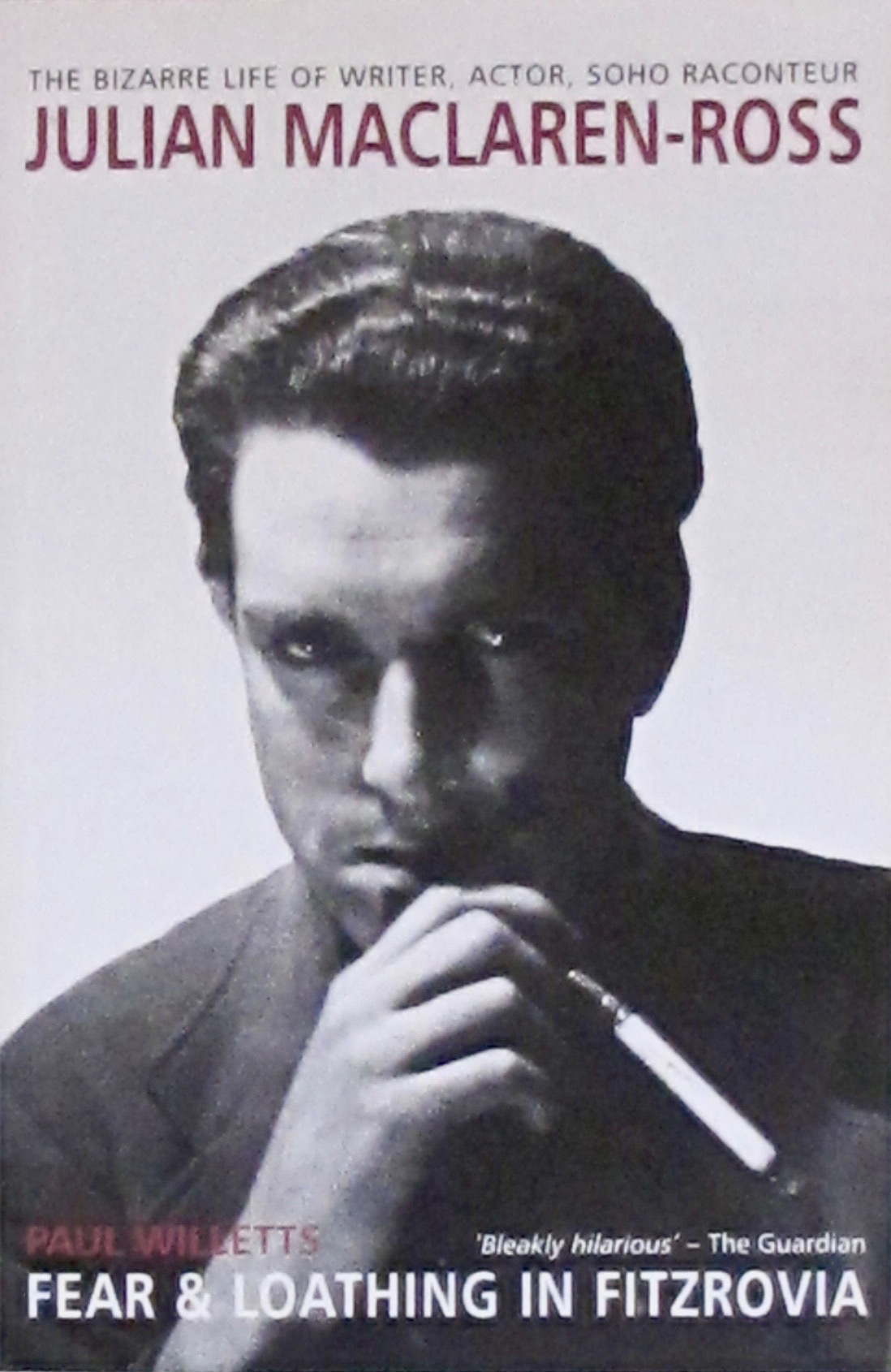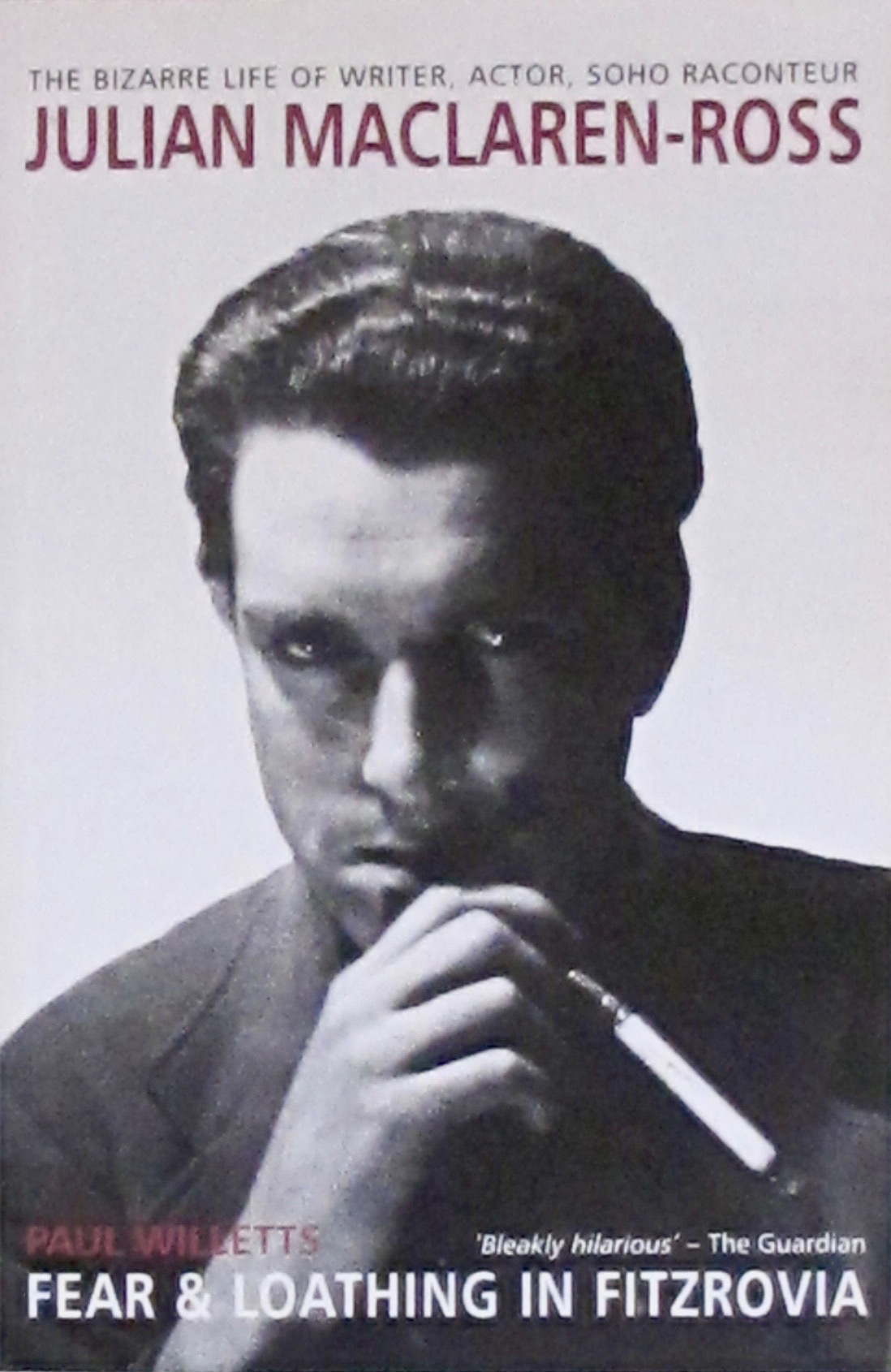 No writer, not even Hemingway or Rimbaud, led as bizarre and eventful a life as the once celebrated Soho dandy Julian Maclaren-Ross (1912-64). Next to him, the conventional icons of London bohemia, among them Francis Bacon and Jeffrey Bernard, appear models of stability and self-restraint. Besides providing a detailed account of his extraordinary escapades, Fear and Loathing in Fitzrovia offers a portrait of the bohemian pub and club scene within which Maclaren-Ross was such a conspicuous figure. In the course of fifty-two hectic years, he endured homelessness, alcoholism, drug addiction, and near-insanity, culminating in an erotic fixation on George Orwell's glamorous widow, whom he plotted to murder. At one stage he was even the target of a Scotland Yard man-hunt.
All this took place against a variety of colourful backdrops, encompassing not just Soho but also the raffish cafe society that flourished on the French Riviera during the 1920s. Fascinated by Maclaren-Ross's turbulent life, numerous other prominent novelists modelled characters on him, among them Graham Greene, Anthony Powell and Olivia Manning. Despite everything, Maclaren-Ross produced influential, sporadically brilliant work, revered by the likes of Evelyn Waugh and John Betjeman, the latter declaring him a genius. His many high-profile admirers include Melvyn Bragg, Iain Sinclair, Lucian Freud, D.J. Taylor, Sarah Waters, Jonathan Meades and Harold Pinter.
Since its publication in 2003, Fear and Loathing in Fitzrovia has never been out of print. It has also triggered a well-deserved revival of interest in Maclaren-Ross's life and work.

Reviews
"Very striking, very strange and altogether fascinating."—Richard Holmes, author of The Age of Wonder
"I especially admired [Fear and Loathing in Fitzrovia which] breaks new ground and revives [a] remarkable writer in the context of [his] times… Paul Willetts provides a vivid portrait of Julian Maclaren-Ross, the brilliant novelist, short story writer, memoirist, critic, parodist, sponger, dandy and bohemian."—Philip French, The Observer "Books of the Year, 2003"
"An inspiring read."—John King, The New Statesman, "Books of the Year, 2003"

"Most of the books I enjoyed [this year] were works of non-fiction. They included Paul Willetts's entertaining chronicle of the Forties literary legend J. Maclaren-Ross."—D.J. Taylor, The Spectator "Books of the Year, 2003"

"Willetts's subtitle 'The bizarre life of writer, actor, Soho dandy Julian Maclaren-Ross' is the perfect précis. His book evokes not just the seedy flamboyance of a man who slept in Turkish baths and railway stations and was immortalised by Anthony Powell as X. Trapnel, but on a long-vanished bohemian world."—Michael Arditti, The Times "Books of the Year, 2003"

"A less beguiling side of dilettanteism is evoked in Paul Willetts's Fear and Loathing in Fitzrovia. This exhaustive biography of Julian Maclaren-Ross is an inventory of flits from boarding houses, unpaid bills, drinking clubs, unfulfilled hopes. It should deter anyone who reads it from becoming a writer."—The Evening Standard, "Books of the Year, 2003"

"Diligent, painstaking and bleakly hilarious."—The Guardian, "Book of the Week"
"Historical profiling of a high order, richly and racily done."—Philip Oakes, The Literary Review
"Tremendously vivid and atmospheric."—Doris Lessing
"Fear and Loathing In Fitzrovia is the proper stuff. Paul Willetts knows how to depress a depressive. It makes me wish I was an accountant, or anything other than a writer. Towards the end of his life I met the poet and London Magazine editor, Alan Ross, and, in the early hours, asked him the dumb question 'What was Julian Maclaren-Ross really like?' Alan didn't demur: 'Better not to have met him.' I do feel I've met him now."—Jonathan Meades
"Assiduously researched and enthusiastic."—The Independent on Sunday
"Willetts's gloriously readable biography paints a picture of a life which, for all its disappointments, was richly lived. I finished the book rather regretting never having had the opportunity to have stood Maclaren-Ross a drink."—The Mail on Sunday
"Fear and Loathing in Fitzrovia is a cracking portrait of London bohemia."—The Independent, "Information" magazine
"The legendarily catastrophic life of Julian Maclaren-Ross has tempted biographers before. But the task of pursuing him, like the Hound of Heaven, through the sordid backstreets, rented basements and sodden saloon bars of his progress has always proved too much of a challenge. It is an extraordinary story of profligacy and waste which has been told, up until now, only in a million awed anecdotes… I have to take my hat off to Paul Willetts for his sheer industry in following his subject to places where few literary biographers need to tread."—Philip Hensher, The Spectator
"[A] lively biography of an archetypal Soho flâneur… Willetts has made a spirited attempt to get under the skin of someone who might have been Jeffrey Bernard's less pleasant brother."—Andrew Lycett, The Sunday Times
"Fear and Loathing in Fitzrovia is an amusing and ultimately tragic account of the post-war bohemian Julian Maclaren-Ross whose self-destruction was emblematic of an age of fire."—Anthony Daniels, The Sunday Telegraph, "Summer Books Recommendations, 2003"
"Exhilaratingly depressing."—The Times
"Assiduously researched and enthusiastic… a fascinating trawl through Soho's bohemia."—The Independent
"An affectionate memoir that celebrates a life of flamboyant decline."—The Week
"Recounting a life made up of lost afternoons, unfulfilled projects and midnight flits is no easy task. Willetts doggedly follows Maclaren-Ross to the bitter end, providing a biography that maintains a careful balance between the broadly sympathetic and the properly sceptical."—Peter Parker, The Daily Telegraph
"A fascinating biography".—Virginia Ironside, The Independent on Sunday, "Talk of the Town" magazine

"Tremendously entertaining and amazingly well-researched."—John Walsh
"Willetts deftly disentangles Maclaren-Ross from the web of speculation surrounding [him]."—The Financial Times
"This book is more than just an attempt to rescue and resuscitate a lost reputation. It is also an evocation of a world that most of us never knew and which has, in any case, all but disappeared. Willetts conjures up the 1940s and 1950s, from the frenetic, tense, energetic world of Soho in wartime to the end of an era as the 1960s dawned."—The Birmingham Sunday Mercury
"Paul Willetts' book will prove an essential tool for researchers of the period… He has so well pieced together the day-to-day life of the wayward Maclaren-Ross that you sense that the author has a greater grip on his subject's life than Julian ever had himself… Willetts has provided us with a finely paced account of a flawed and very human bohemian—and a fiercely dedicated writer."—The Tablet
"For a full and really fascinating account [of the life of Julian Maclaren-Ross], it is to Willetts's biography Fear and Loathing in Fitzrovia that one must turn. That wonderful book is so informative and so psychologically perceptive…"—Francis King, The Spectator
"Short-story writer, novelist, radio playwright, film scriptwriter and one of the most magnetic bohemians of the 1940s and 50s London, Maclaren-Ross cloaked his talents in dandyism and well-timed prose. This vacuum cleaner door-to-door salesman has finally been awarded a long overdue afterlife: Paul Willetts's scrupulous and moving biography, Fear & Loathing in Fitzrovia. Maclaren-Ross's style was on a level with the myth and Fear & Loathing matches both. Paul Willetts washes away the stale perfumes of apathy and posterity and Maclaren-Ross's haunted journey stands today as a good corrective to the bland careerists of our time."—Buenos Aires Herald
"Imagine a ration-era Withnail and I… Willetts's engaging biography, the evocatively-titled Fear and Loathing in Fitzrovia, helped pull a lost man of London letters out of obscurity."—Word
"An exceptional biography."—3am magazine
"Fear and Loathing in Fitzrovia vividly recreate[s] the colourful life of this difficult, troubled charmer… an excellent biography."—The Observer
"An excellent, if chastening, biography."—The Times Higher Education Supplement