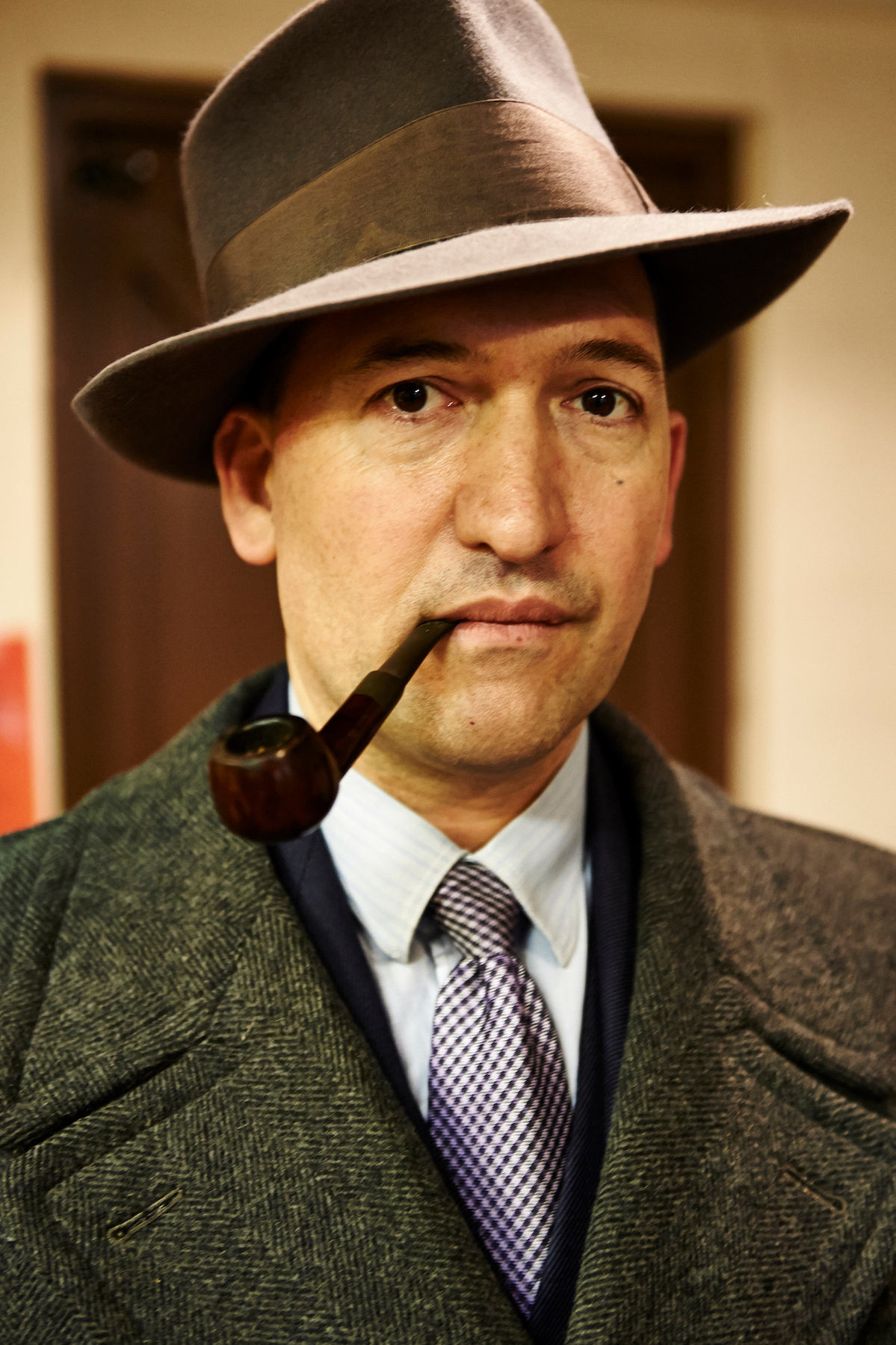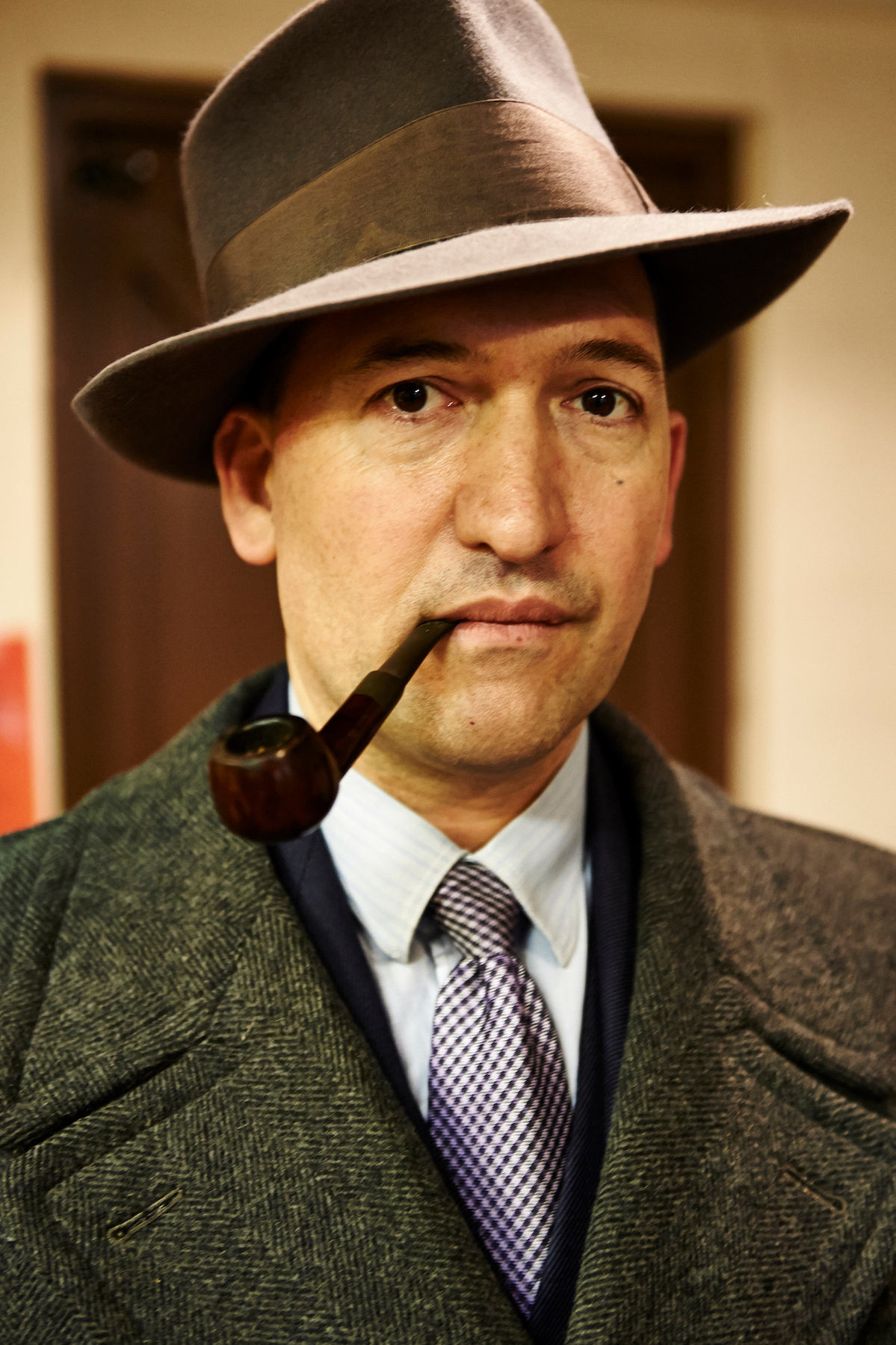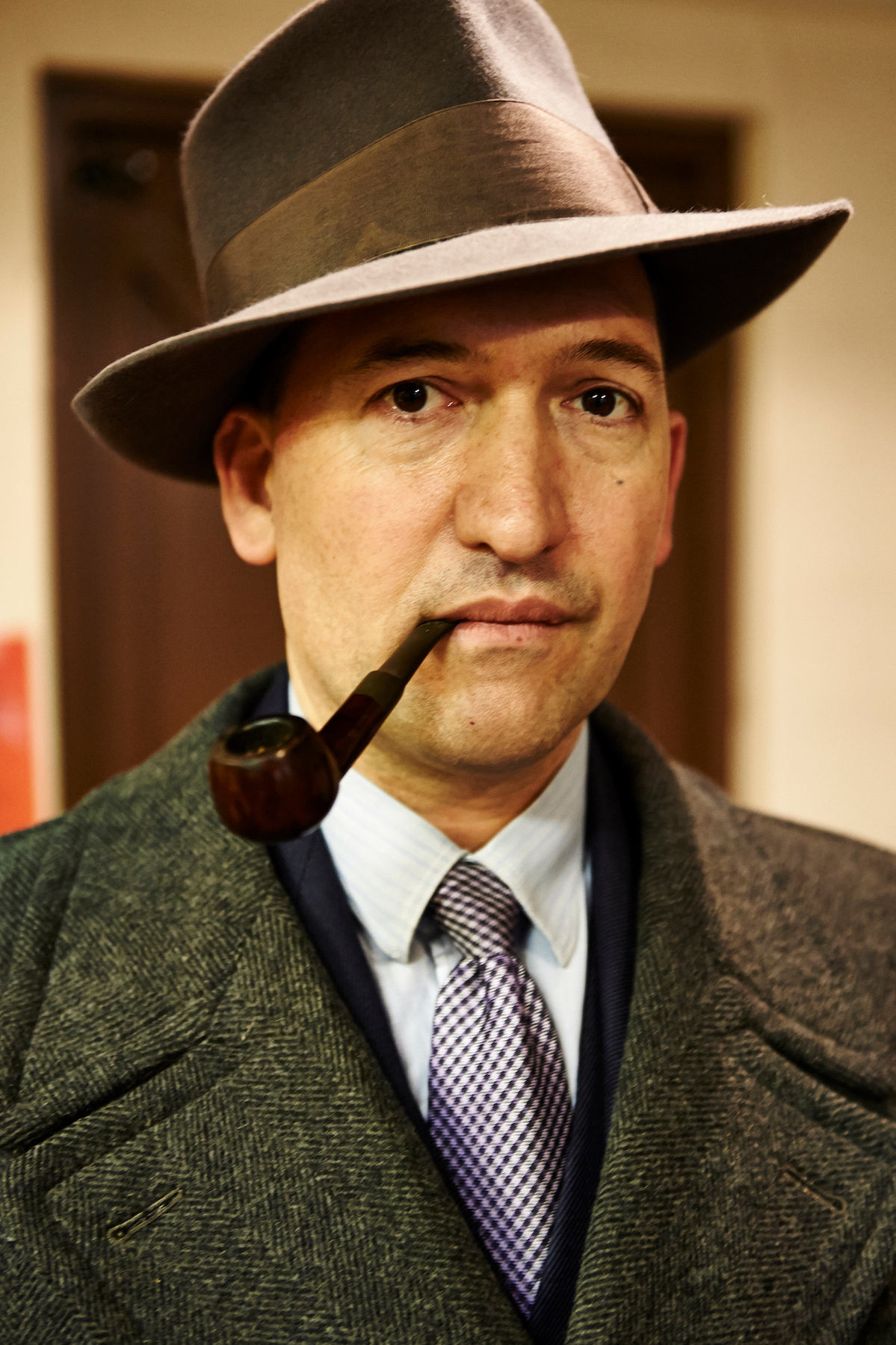 Rendezvous at the Russian Tea Rooms provides the first comprehensive account of what was once hailed by a leading American newspaper as the greatest spy story of the Second World War. This dramatic yet little-known saga, which challenges conventional wisdom about Home Front unity and about the Anglo-American relationship, is replete with telephone taps, kidnappings, and police surveillance. It centres on the furtive escapades of Tyler Kent, a handsome, womanising 28-year-old Ivy League graduate, employed as a US Embassy code clerk, first in Moscow and then in London.
Against the opulent backdrop of British high society during the so-called Phoney War, Kent not only steals vast quantities of top secret US government documents but he also embarks on a series of overlapping relationships with glamorous women, among them Helen Mirren's aunt. Before long, his escapades bring him into contact with the equally colourful lives of the book's two other flamboyant protagonists.

One of those is Maxwell Knight, an urbane MI5 spy-hunter whose many eccentricities include taking his pet bear-cub for walks through the streets of Chelsea. The third member of this memorably idiosyncratic trio is Anna Wolkoff, a famous White Russian fashion designer-turned-Nazi spy whose outfits are worn by the Duchess of Windsor and whose parents are friends of the British royal family. Wolkoff belongs to a fascist secret society called the Right Club, which aims to overthrow the British government. Her romantic entanglement with Tyler Kent gives her access to a secret correspondence between President Roosevelt and Winston Churchill, a correspondence that has the potential to transform the outcome of the war and, in doing so, change the course of twentieth-century history.
Reviews
"Researched with almost breathtaking depth and ingenuity, this is a compelling story of swirling political and personal cross-currents at the time of our greatest national danger."—David Kynaston, author of Modernity Britain
"Loved this book."—Paul French, author of Midnight in Peking and City of Devils
"A gripping account of what was once hailed as the greatest spy story of the Second World War…"—Tatler
"[Rendezvous at the Russian Tea Rooms is] an enthralling true spy story…"—Patrick Barkham, The Guardian
"Paul Willetts has produced a pacy, novelistic account of one of the Second World War's great spy stories… Like Willetts's earlier books — such as his 2003 debut Fear and Loathing in Fitzrovia — Rendezvous vividly evokes the seedier side of mid-century London. It is a gripping tale that charts a complex web of double-dealing."—The Financial Times
"Rich in period detail, and wonderfully evocative of the strange early months of the Second World War… Rendezvous at the Russian Tea Rooms is as engrossing as a John le Carré thriller."—Simon Evans, Choice magazine
"Rendezvous at the Russian Tea Rooms is entertaining non-fiction at its best… The writing is engaging, pulling the narrative from character to character. Willetts manages to form a sense of suspense more rigid tellings lack… Willetts has utilised a wonderful way of digesting history… What could have been a very long and dry book on a very clever spy hunter and his two unsuspecting victims has been transformed into a compelling story equal to some of the best crime fiction."—"We Love This Book" supplement, The Bookseller
"Willetts, whose previous books include a biography of mid-century Fitzrovian dandy writer Julian Maclaren-Ross, has a rare talent for isolating details that capture the feel and tempo of London's past. Early in the war, he observes, many children had left the capital: "sporadic chalk-marks on walls and pavements affording a heart-rending reminder of them".… It's easy to imagine this story being turned [by a movie director] into a superior historical thriller."—Sukhdev Sandhu, The Observer
"Willetts expertly conjures up the world of various far-right English groups… His diligent research has given us a book that is a valuable addition to Intelligence history as well as an exciting tale in itself."—The Tablet
"Take a deep breath before you open this book, as from the first page it plunges into the fevered atmosphere of 1939 and the eve of London's Blitz. This gripping tale is based on true events which made headlines around the world and were described by one American newspaper as "the greatest spy story of the war". Packed with spies, secret assignations, surveillance and kidnapping, it's an impressive portrait that lays bare the sinister truth behind spy networks of the Second World War. Paul Willetts began researching Rendezvous At The Russian Tea Rooms more than 20 years ago… His diligence has certainly paid off, in that he has created a powerful and hugely entertaining record of a bygone era."—The Herald Scotland, "Books of the Week"
"[This] tale of Nazi spies among London's elite has all the colour of a first-class thriller."—The Guardian online
"[Rendezvous at the Russian Tea Rooms] is crammed with exquisite period detail… the Phoney War atmosphere of lurking ARP wardens, blackout curtains and stealthy propagandising is powerfully conveyed.—The Times Literary Supplement
"Truly impressive."—Elizabeth Buchan, author of I Can't Begin To Tell You
"A superb true-life account."—Cathi Unsworth, author of Weirdo and That Old Black Magic
"A robust tale, rich with new revelations."—Intelligence: Journal of U.S. Intelligence Studies
"[This book] has all the stylish atmosphere of a film noir, in which dubious characters play out their intrigues amidst an uncertain city, their free will contending with the power of greater historical forces. Masterfully researched and engagingly written, Rendezvous at the Russian Tea Rooms stands as a captivating account of a near-forgotten but pivotal moment when history hung in the balance."—Keiron Pim, The Eastern Daily Press
"You would never believe this story if Willetts was not such amazing writer."—The Dutch daily paper, Het Parool
"One of the greatest spy stories of the Second World War, [this is] a fascinating and gripping tale of furtive meetings, covert surveillance and daring kidnappings brought to vivid life by author and journalist Paul Willetts… Rendezvous at the Russian Tea Rooms contains all the excitement of a film production as Willetts injects verve, tension and captivating detail into his portrayal of the three-way espionage plot. The alternating stories of Anna Wolkoff, Tyler Kent and Maxwell Knight blend seamlessly, adding pace and impact to the race to capture the fascist spies before the country's closest secrets are betrayed to the Nazis. Packed with skulduggery, spies, secrets and spellbinding drama, this is the nearest that real-life gets to a fictional thriller."—Yorkshire Evening Post

"[Rendezvous at the Russian Tea Rooms] is a gripping thriller that tells the true story of a little-known espionage case that probably changed the course of World War II. Ingeniously, although this engaging page-turner reads like a work of creative fiction, the driven narrative is all fact, gleaned from extensive and exhaustive research."—Clive Jennings, Fitzrovia News
"Paul Willetts picks apart London's spy networks and underground fascist movements during the Second World War. The depth and detail is such, it's as though Willetts has somehow been rifling through his subjects' rubbish bins for shopping lists and scribbled notes. It's a slow burner, but the (sometimes very) short chapters help to keep the pages turning, drawing you into a dangerous, clandestine world."—The Londonist
"An engaging page-turner."—The Soho Clarion
"Rendezvous at the Russian Tea Rooms is an interesting and absorbing read for those who enjoy the twists and turns of espionage and counter-espionage. It is remarkable for its detail, as the reader is drawn into those terrible times with the narrative highlighting just how near these Fifth Columnists were to getting to the seats of power."—Shots e-magazine
"Rendezvous at the Russian Tea Rooms is a fascinating and vivid slice of espionage history which belongs on the same shelf as Operation Mincemeat and A Spy Among Friends. The groundswell of support for a Nazi invasion by the British upper-class has been little explored in the history of spying, and this book is a welcome addition to a neglected aspect of World War Two non-fiction. The book is a beautifully written example of a classic covert operation conducted by MI5's eccentric and charismatic Maxwell Knight to outwit a nest of Nazi sympathisers in the twilight world of wartime London.
The protagonists leap off the page, from Tyler Kent, an American cipher clerk, to exiled White Russian Anna Wolkoff and their circle of privileged, aristocratic friends. Willetts really brings the shadow world of the London blackout alive in a haze of cocktail parties, nightclubs, secret meetings and old-fashioned tradecraft. There is great satisfaction in reading the intricate details of the case, and the downfall of its subjects.
There is the danger that, with years of research and thousands of notes, this book could have been dry and formulaic. But it reads like a spy novel, and – even though the outcome is obvious – I couldn't put it down and read it in a weekend."—Catherine Arnold, author of Necropolis: London and Its Dead